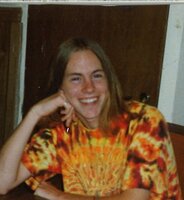 Adam Christopher Breen
It is with great sadness that the family announces the sudden passing of Adam Christopher Breen on October 28, 2021 at the age of 44.
He will be missed by so many. He is survived by his only son Garrett Breen. Also survived by his mother Bev Breen (Gooch), his father Dave Breen and Carol, brother Nathan Breen (Staci Brooks) and step-brother Daryl Hutchison. He will be missed by several aunts and uncles: Mike Gooch, Donna Gooch, Judy and Terry Crawford, Janey and Diego Vitello, Pat and Paul Jessop, Sharon and Stan Potter and Lynda and George Fisk. Adam is also survived by many nieces and nephews. Everyone will miss that infectious smile.
Cremation to take place. A private family gathering will be held.
Memorial donations may be made to a charity of choice.