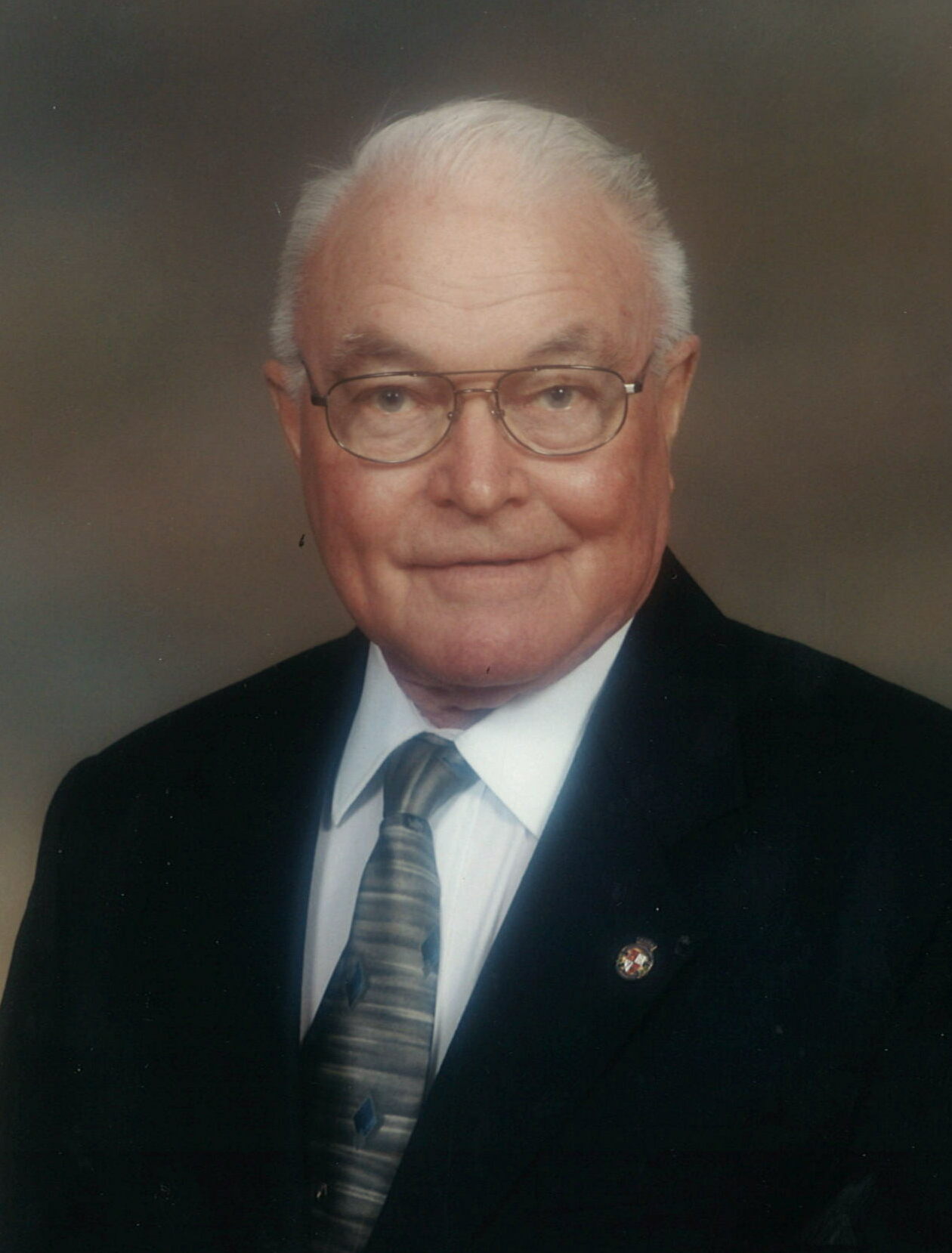 Glen Colin Millson
Glen Millson, of St. Marys, passed away on November 12, 2021 at Wildwood Care Centre, St. Marys at the age of 94.
He leaves Ruth (Harding), his wife of 70 years, children Pat and Gord Jones, Barb and Lee Jukes, Dave and Sue Millson and Sue and Dave Beaudry, 10 grandchildren, 18 great-grandchildren and his sister Pauline Robertson.
Glen started his own business as a general contractor. He built or renovated many homes in the area. He was a humble man of integrity and generosity. Glen was devoted to his family, his church and his town; devoting many hours of volunteer service. He leaves us with lots of happy memories and many skillfully crafted wooden treasures. He was loved and respected and will be greatly missed.
Family and friends are invited to the ST. MARYS UNITED CHURCH, 85 Church St. S., St. Marys, on Tuesday, November 16, 2021 for visiting from 1 pm until the time of the Funeral Service at 2 p.m.
The Funeral Service was streamed live on the Andrew L. Hodges Funeral Home Facebook Page. Click here for the link. to the funeral home Facebook page to find the video post.
Private family interment in St. Marys Cemetery.
Memorial donations may be made to the:

St. Marys United Church
P.O. Box 542
85 Church Street South
St. Marys, Ontario
N4X 1B3
or the Ontario Heart & Stroke Foundation
2300 Yonge Street, Suite 1300, Box 2414
Toronto Ontario
M4P 1E4