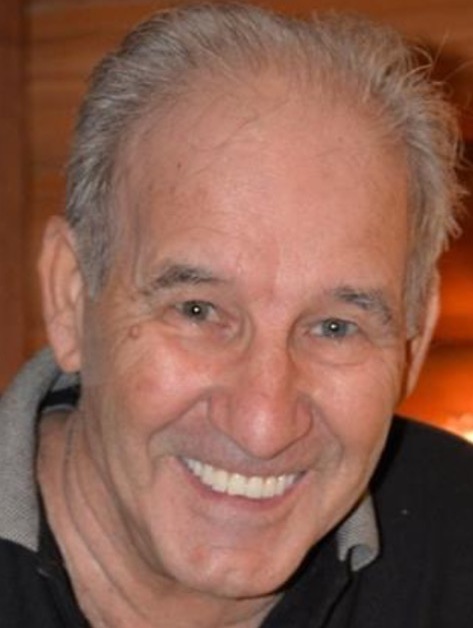 Ronald Ryan
Joseph "Ronald" Ryan, of Lambton Shores formerly of St. Marys and Témiscaming, Quebec, passed away suddenly on November 20, 2021 at the age of 78.
Husband of Marcia "Marti" (nee Middleton) married for 54 years. Father of Kelly, Dan and Pam. Grandpa of Taylor (Steve), Mason and Felicity. Great-grandpa of Blakelyn and Braxton. Best friend to Maggie. Brother of Yvonne Dufoe. Ronald will also be missed by many nieces and nephews and extended family. Raised in Témiscaming, came to St. Marys to play for the St. Marys Lincolns and was a member of the 62-63 Sutherland Cup team. Ronald fell in love with a local girl was die-hard Montreal Canadiens fan and enjoyed golf, happy hour, and made it to Level 3933 in Candy Crush (his family might be able to catch up with him now). At the end of the day FAMILY was his everything.
A gathering of family and close friends to take place, cremation to follow with interment in St. Marys Cemetery.
Memorial donations may be made to the

Ontario Heart & Stroke Foundation
2300 Yonge Street, Suite 1300, Box 2414
Toronto ON M4P 1E4