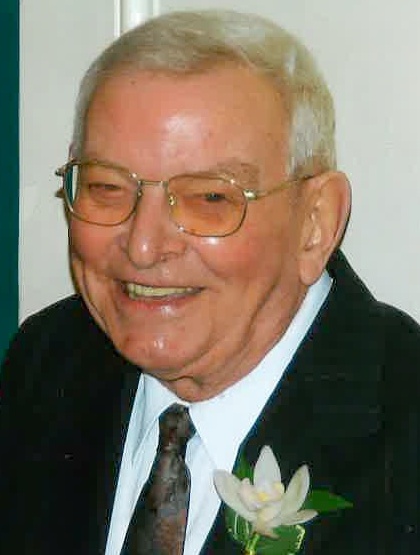 John Andrew "Jack" Finnie
John "Jack" Andrew Finnie passed away peacefully at his home at Wildwood Retirement Care Centre on September 22, 2022 at the great age of 101.
Jack was predeceased by his loving wife Thelma Mary Ballantyne, his beloved son Maurice, his three older brothers Norman (Ruth), Bob, and Ross (Dorothy) Finnie and Thelma's siblings: Mildred (Murph) Murray and Martin, Carl, Eldon (Muriel), and Ken (Jane) Ballantyne.
He is survived by his daughter Margaret and her husband Gary Martin, Maurice's wife Nora Finnie, four grandchildren: Jason and Brett Finnie and Becky and Andy Martin, and nine great-grandchildren: Jason and Karen's children Leigha and Jaxson, Brett's sons Zach and Liam, Becky and Andrew's children Anne (Liam), Sam and Clara, Andy and Amy's children June and Finn.
Jack was a successful dairy farmer and in retirement drove the Harrington school bus route. He lived with much enthusiasm and throughout his life enjoyed a healthy appetite, his team of horses, all dogs, his neighbours, his church family, dancing, cards, lawn bowling, and time with Mary, family and friends at their cottage.
Jack's family are very grateful to his neighbours at Parkview East for their friendship and support and to the staff and residents at Wildwood Retirement for their respect and patient, loving care.
Visitation will be held at FIRST BAPTIST CURCH, 34 Church St S, St. Marys, on Saturday, October 1st, from 10 a.m. until the time of the Celebration of Life at 11 a.m.
A private family interment will be held at a later time.
If you wish, donations may be made to:

First Baptist Church
PO Box 814. St. Marys, ON N4X 1B5

Friends of St. Marys Public Library
P.O. Box 700, St. Marys, ON, N4X 1B4


or a charity of one's choice