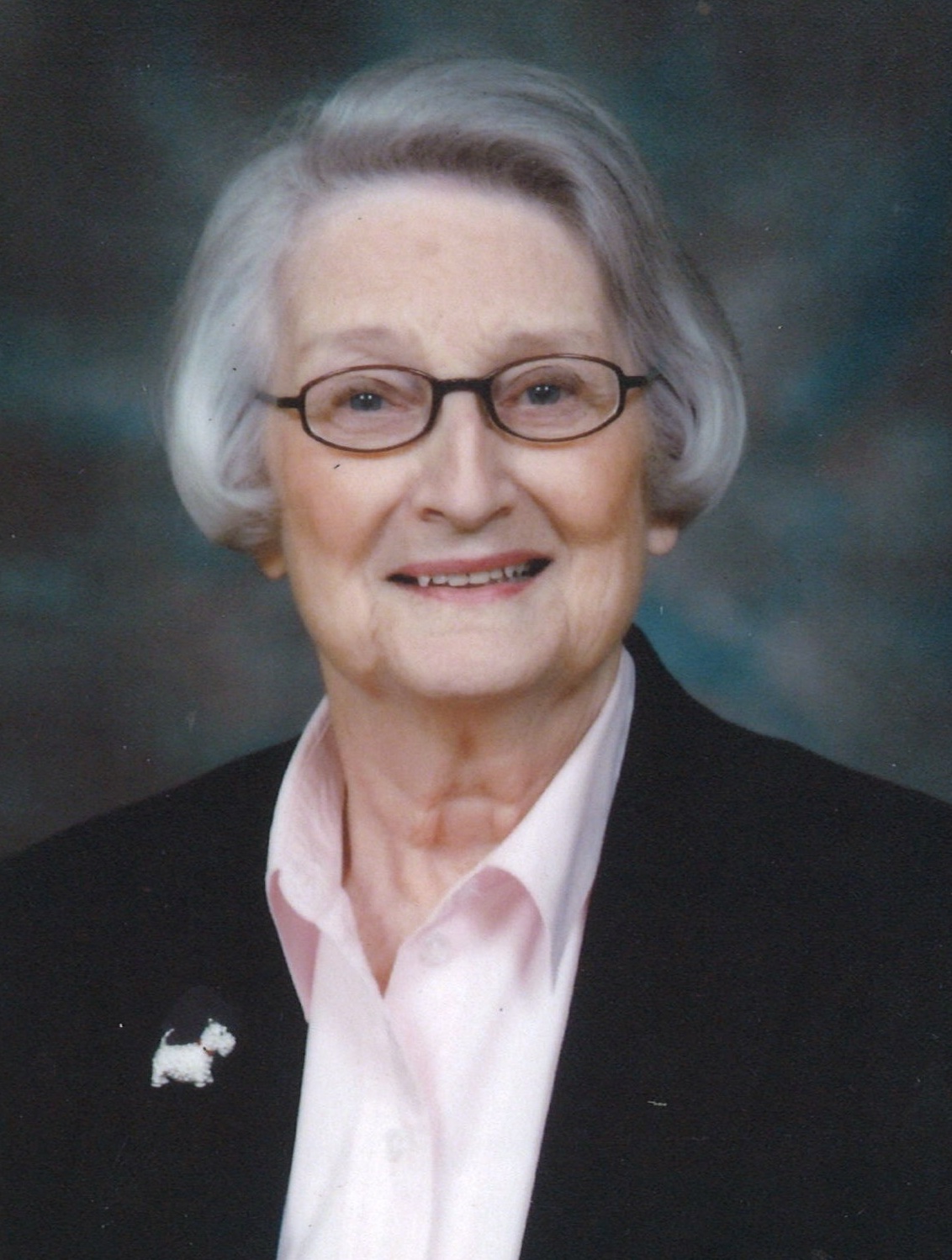 Norah Eileen Mountain (nee Healey)
Passed away peacefully on October 1, 2022, in St. Marys, Ontario, at Wildwood Care Centre. Eileen was predeceased by her parents, Kathleen (Gleeson) and Basil Healey and by her beloved husband, John Mountain (2008). She was also predeceased by her sister, Catherine Healey; brother Gleeson and his wife Patricia; and brother Basil and his wife Helen. She is remembered with great affection by nieces, nephews, and cousins.
Eileen was born in London, Ontario. In 1947, she graduated from the St. Joseph School of Nursing in London, and began a long career as a nursing professional. Her passions and interests in nursing practices took her career in many directions – from a clinician, to an educator, to an administrator. She closely followed nursing practice trends and remained committed to putting the patient at the centre of their own care. She achieved a BSc. in Nursing at the University of Western Ontario in 1954; earned and Academic Diploma in Education in 1961 in Toronto; and a Masters of Arts in Education at the University of London, England, in 1963. She taught students in the Registered Nursing Assistant program at Beal Tech. in London, and later, students in the BScN program at Western University.
She married John Mountain in 1971, and moved to Ottawa, then, in retirement to a stone cottage on property just outside of St. Marys. Later, John and Eileen moved to the Knox Apartments in St. Marys.
Reading was a life-long passion that she and John shared. It was common to see books of all descriptions within an arm's reach. In retirement, she devoted her time and talent to the St. Marys Library and took great pleasure in staying current with new and established authors. She was the chairperson of the Library Board and spearheaded the fundraising effort for the library addition and renovation. Eileen also enjoyed quilting from start to finish, as well as a good game of bridge. Family and friends will remember her encouragement of reading and education, quick wit, interesting conversation, and gracious hospitality.
The family wishes to thank the staff of Wildwood Care Centre in St. Marys for their exceptional care and compassion, where she has been a resident since 2016.
There will be a Celebration of Life Service at ST. MARYS UNITED CHURCH, 85 Church St. S., St. Marys, on November 5, 2022 at 11 am.
Click here to view a video of the graveside interment and the church service.
In lieu of flowers, she wished memorial donations to be made to The Nature Conservancy of Canada, or to a charity of one's choice.