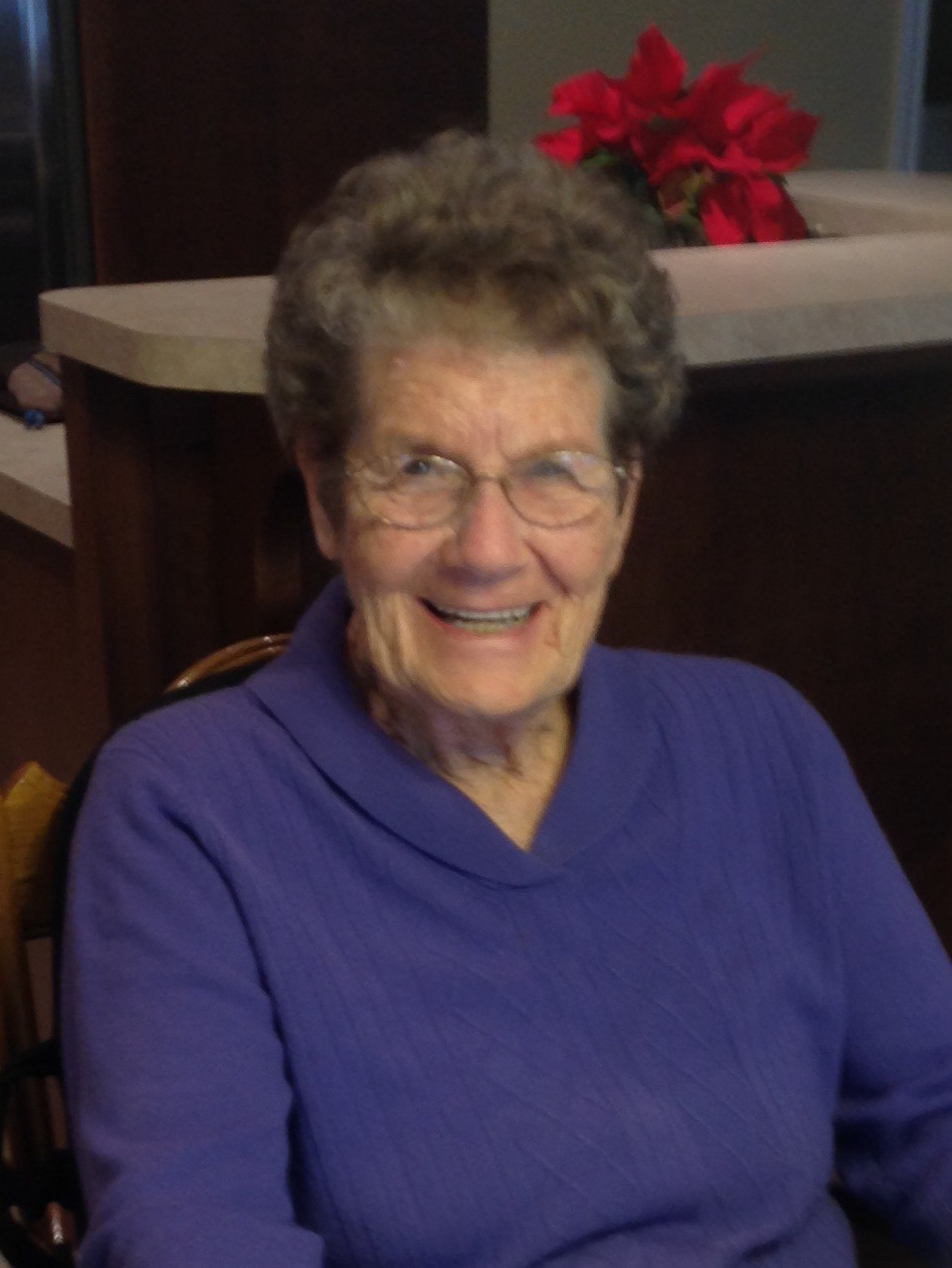 Phyllis Evelyn Sheldon
After enjoying a full life of 94 years, Phyllis Sheldon has left to join Clayton on November 15, 2022. She is survived by her children Jim (Candace), Arlene (Don), Wendy (Rick), Twyla (Rob). She is predeceased by her cherished husband of 53 years and son Glenn (Deb). Phyllis, one of 5 children, grew up on a dairy farm outside of Stratford. Their family delivered bottled milk by horse and wagon. Known for her academic and athletic ability, she graduated from the Stratford Collegiate in 1945. After completing the provincial Normal School program, she graduated as a teacher. She was always proud to say that she taught eight grades at once.
One New Years' Eve, she and Clayton met and soon fell in love while on the dance floor. They built a home on Claymont Ranch, working on their mink ranch and cow/calf, mixed farm operation. They were soon busy raising five children. She taught her children early on about the benefits of strong values, hard work and support for those important in your life. Music and sports were two of her passions. Transporting children to music, dance lessons or some sporting event was a daily occurrence. She enjoyed golfing and curled for many years, making it to the Provincial Masters level several times. She was a member of the St. Marys Presbyterian Church her entire married life, singing in the choir for 47 years. Her music was a priority in her life and, although a Snowbird for many years, she always made it home from Lake Havasu in time to practice for the Friendship Centre's choir spring show and fundraiser.Donated food, especially pies, always made it to the church. Dancing and card playing with friends filled weekends for Phyllis and Clayton.
She was always socially connected to her community. Looked upon as mentor by many people, she would sit down at events and play the piano without any sheet music. Farm Women's Club and Institute meetings were attended during the week. Phyllis loved life and was happiest surrounded by family and friends. Her life was totally enriched with 10 grandchildren who kept her in the communication loop by email, Facetime, Instagram and texting right until the end. She felt blessed to have 15 great grandchildren.
The family would like to express their appreciation to the staff of Better Ways for Seniors, RN Laura Sheldon of Grace Palliation Nursing Care, Dr. Tanya Wilson as well as the kindness of many neighbors and friends who contributed greatly to Mum's ability to remain in her own home until very recently.
The Funeral Service be held at the ST. MARYS PRESBYTERIAN CHURCH, 147 Widder Street, St. Marys, Ontario on November 26, 2022 at 2 p.m. The family asks that those in attendance to please wear a mask and social distance.
The service will be live streamed on the St. Marys Presbyterian Church Facebook page. Click here for the link to the page, the livestream will begin shortly before 2 pm.
In lieu of flowers, donations may be sent to St. Marys Presbyterian Church or the St. Marys Healthcare Foundation.